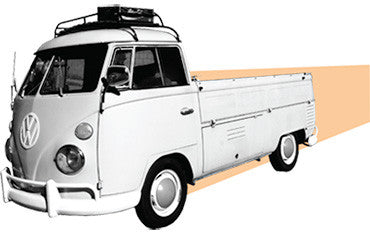 DELIVERY
Door to Door / Blanket wrapped delivery is available for Los Angeles adjacent customers.
Deliveries within a 20 mile radius [ Silverlake, Los Feliz, Glendale, etc ] – $50 flat rate Deliveries within a 40 mile radius [ Santa Monica, Venice, Culver City, etc ] – $75 flat rate Deliveries outside these distances [ Palm Springs, OC, San Deigo, Central Coast ] – Please inquire.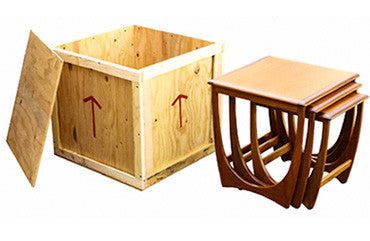 SHIPPING -
SMALL ITEMS
For medium to small items [ lighting, nesting tables, coffee tables ] are typically shipped via UPS Ground or Greyhound. These items are carefully packaged in custom made wooden crates to ensure the items are well protected during transit. The crates are constructed with 3/8" Plywood and reinforced with 1×4 framing around the perimeter. The items themselves are packaged with bubble wrap and cardboard inside the crate. The typical transit time for items sent with UPS Ground is 3-5 business days after packaging.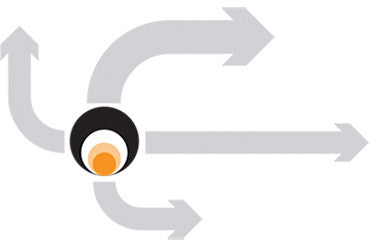 SHIPPING -
LARGE ITEMS
For our larger items [ credenzas, dressers, lounge chairs ], we work primarily with Plycon Van Lines, which specializes in the transport of high end furnishings. These shipments are blanket + foam wrapped, delivered into your home, and insured for the full replacement value of the piece. We send pieces with Plycon on a weekly basis and they provide the high level of care that we require for our vintage pieces and clientele. The estimated transit time for pieces sent with Plycon is up to four (4) weeks for delivery.